Contact Information
Address:
Institut für Numerische Simulation
Endenicher Allee 60
53115 Bonn
E-Mail:
ed tod nnob-inu tod sni ta znel tod nitrama tod b@foo tod de
Teaching
Summer semester 2023
Winter semester 2022/23
See teaching activities of the whole group.
Research Projects
Current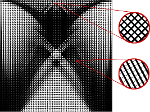 Numerical optimization of shape microstructures
Project C06, DFG SFB 1060.
Completed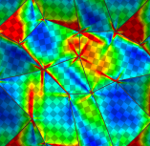 Mathematical modeling and simulation of microstructured magnetic-shape-memory materials
Project A6, DFG priority program 1239.
Publications

Microstructure of macrointerfaces in shape-memory alloys.

S. Conti, M. Lenz, M. Rumpf, J. Verhülsdonk, and B. Zwicknagl. submitted, 2022.

BibTeX

Homogenization in magnetic-shape-memory polymer composites.

S. Conti, M. Lenz, M. Pawelczyk, and M. Rumpf. In V. Schulz and D. Seck, editors, Shape Optimization, Homogenization and Optimal Control : DFG-AIMS workshop held at the AIMS Center Senegal, March 13-16, 2017, pages 1–17. Springer International Publishing, Cham, 2018.

BibTeX DOI