Research Group of
Prof. Dr. Carsten Burstedde

Contact Information
Address:
Institut für Numerische Simulation
Friedrich-Hirzebruch-Allee 7
53115 Bonn
E-Mail:
ed tod nnob-inu tod sni ta eddetsruba tod b@foo tod de
News and Old News
Research
I am developing numerical techniques for accurate and efficient computer simulations. A particular focus is on scalable algorithms that run on the largest supercomputers worldwide. A cornerstone of this research is the p4est software that I am lead-authoring.
Some geophysical applications are listed below.
Thermal convection (a.k.a. plate tectonics)
Seismic wave propagation (a.k.a. earthquakes)
Hyperbolic conservation laws (a.k.a. atmospheric flow)
The mathematical methods considered relate to the following fields.
Scientific computing and applied mathematics
Large scale parallel numerical solution of PDEs
Scalable algorithms for adaptive mesh refinement
Please see more details on my research pages. Check out my profile on Google Scholar and on the arXiv.
Documents
Here are some recent student evaluations for my lectures (with MD5 checksums):
Please feel free to email me if you have any questions. Occasionally I will post documents here.
Teaching
See teaching activities of the whole group.
Current Research Projects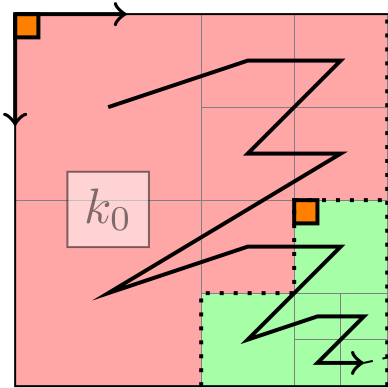 Scalable algorithms for forest-of-octrees AMR
The p4est software provides highly scalable algorithms for dynamic adaptive mesh refinement..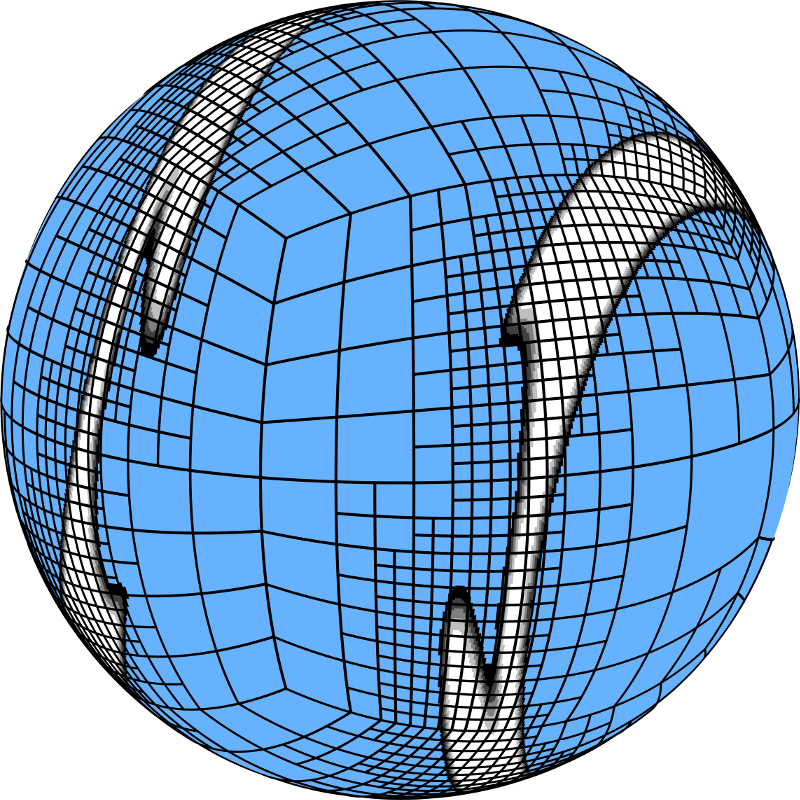 Simulation of atmospheric flow and volcanic ash transport
The forestclaw project is a collaboration with D. Calhoun, Boise State University, USA.
See all projects of the group.
Publications

Minimally-invasive integration of p4est in ESPResSo for adaptive Lattice-Boltzmann.

M. Lahnert, T. Aoki, C. Burstedde, and M. Mehl. In The 30th Computational Fluid Dynamics Symposium. Japan Society of Fluid Mechanics, 2016.

BibTeX

Towards lattice-Boltzmann on dynamically adaptive grids—minimally-invasive grid exchange in ESPResSo.

M. Lahnert, C. Burstedde, C. Holm, M. Mehl, G. Rempfer, and F. Weik. In M. Papadrakakis, V. Papadopoulos, G. Stefanou, and V. Plevris, editors, ECCOMAS Congress 2016, VII European Congress on Computational Methods in Applied Sciences and Engineering, pages 1–25. ECCOMAS, 2016.

BibTeX PDF

ForestClaw: hybrid forest-of-octrees AMR for hyperbolic conservation laws.

C. Burstedde, D. Calhoun, K. T. Mandli, and A. R. Terrel. In M. Bader, A. Bode, H.-J. Bungartz, M. Gerndt, G. R. Joubert, and F. Peters, editors, Parallel Computing: Accelerating Computational Science and Engineering (CSE), volume 25 of Advances in Parallel Computing, 253–262. IOS Press, March 2014.

BibTeX PDF DOI

The dynamics of plate tectonics and mantle flow: From local to global scales.

G. Stadler, M. Gurnis, C. Burstedde, L. C. Wilcox, L. Alisic, and O. Ghattas.

Science

, 329(5995):1033–1038, 2010.

BibTeX

Scalable adaptive mantle convection simulation on petascale supercomputers.

C. Burstedde, O. Ghattas, M. Gurnis, E. Tan, T. Tu, G. Stadler, L. C. Wilcox, and S. Zhong. In SC08: Proceedings of the International Conference for High Performance Computing, Networking, Storage and Analysis. 2008.

BibTeX PDF

A wavelet-based nested iteration-inexact conjugate gradient algorithm for adaptively solving elliptic PDEs.

C. Burstedde and A. Kunoth.

Numerical Algorithms

, 48(1-3):161–188, 2008.

BibTeX

On the numerical evaluation of fractional Sobolev norms.

C. Burstedde.

Communications on Pure and Applied Analysis

, 6(3):587–605, 2007.

BibTeX

Algorithmic strategies for full waveform inversion: 1D experiments.

C. Burstedde and O. Ghattas. In 77th Annual International Meeting, Expanded Abstracts, 1913–1917. 2007.

BibTeX

Computing light masks in neutral atom lithography.

C. Burstedde, J. Braun, and A. Kunoth.

Journal of Computational Physics

, 220:422–440, 2006.

BibTeX

Fast iterative solution of elliptic control problems in wavelet discretization.

C. Burstedde and A. Kunoth.

Journal of Computational and Applied Mathematics

, 196:299–319, 2006.

BibTeX

Atomic nanofabrication with complex light fields.

M. Mützel, U. Rasbach, D. Meschede, C. Burstedde, J. Braun, A. Kunoth, K. Peithmann, and K. Buse.

Applied Physics B

, 77:1–9, 2003.

BibTeX

Cellular automaton approach to pedestrian dynamics – applications.

C. Burstedde, A. Kirchner, K. Klauck, A. Schadschneider, and J. Zittartz. In Pedestrian and Evacuation Dynamics, pages 87–98. Springer, 2002.

BibTeX

Simulation von Fußgängerverhalten mittels zweidimensionaler zellulärer Automaten.

C. Burstedde. Diploma thesis, Institut für Theoretische Physik, Universität zu Köln, 2001.

BibTeX